Osaka Amazing Pass Review : Is it worth it?
How superb is the Osaka Amazing Pass?
If you are heading to Osaka for the first time, the
Osaka Amazing Pass
would have to be the first card you should consider for your trip.
What is the Osaka Amazing Pass?
Let's Go Osaka
It is a one-day or 2-day pass that tourists can get complimentary admission to 38 facilities * with unlimited rides on Osaka municipal subways, bus lines and trains. Besides, you get an attached coupon book that includes a discount on various attractions.
See the complete list here
.
* As of Feb 2018
Is the Pass worth it?
The Passes cost
¥
2500 for a one-day pass and
¥
3300 for a two days pass. Prices are the same regardless if you are an adult or a child. Passes can be purchased
online
and collected at Kansai Airport.
Osaka Amazing Pass
For this review, we will focus on the 2 days Osaka Pass. We will compare the Pass cost vs the activities fees we experienced to see if it is worth purchasing the Pass. The price comparison will be based on a family of 2 adults and 2 children. The Osaka Pass is at
¥
3300 for both adults and children.
Total Cost :
¥
3300 x 4 =
¥
13200
The Pass was activated on our first activity, a cruise via Captain Cook across the Aji River from Universal City Port to Kaiyujan West Wharf. We chose this as the starting point as we stayed in Universal Port Hotel
during our stay
in Osaka.
Captain Line Cruise




The Captain Line Cruise is a 10-minute ride from Universal City Port. Compared to the 35 minutes train ride, it is the easiest way to visit the Kaiyukun region, where you can find the Osaka Kaiyukan Aquarium, Legoland Discovery Center and the Tempoza Ferries Wheel.
Actual Cost
Child ( 7-12) Return:
¥
1500
Total for a family of 2 adults and 2 children:
¥
8400
Tempozan Ferries Wheel
Tempozan Ferries Wheel
Our first stop was the Tempozan Ferris Wheel. The Tempozan was once the biggest, tallest and most technologically advanced observation wheel.... until the London Eye came along. It is 112.5 meters in height and has 60 eight-passenger cars.
From the top, you could see the panoramic view of the sea, the mountains and the city of Osaka.
Actual Cost
Legoland Discovery Center Osaka
Being Lego fans, we just had to make a stop at Legoland Discovery Center Osaka, located at Tempoza Market Place. The good news is that it was covered with the Osaka Amazing Pass.
Actual Cost
As it was winter when we visited, the time we had was relatively short. If you are staying in summer or spring, you might consider adding the Cruise Ship Santa Maria Day or Twilight cruise.
Regular cost
¥
1600 per pax ( Day Cruise)
¥
2100 per pax (Night Cruise)
Potential savings based on Day Cruise
¥
6400
You could also use the booklet to enjoy discounts on certain attractions. For example, if you visit the Kaiyukan aquarium, there is a
¥
100 cash payment for adult tickets.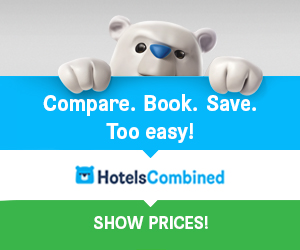 Our total cost for Day 1 is
¥20800. So we
already covered our cost on Day 1!
For day 2, we headed to the heart of Osaka. For today, our main transport will be Osaka Subways. The subways WERE included in the Osaka Pass as well.
Osaka Museum of Natural History
Osaka Museum of History
Our day started with a visit to the Osaka Museum of Natural History. We loved visiting museums as they are a great place to learn about the city's origin.
We even got a chance to play the Japanese Snake and Ladder game with a local guide.
Actual Cost
Osaka Castle
Next on the list is Osaka Castle. With the Osaka Amazing Pass, you can visit the Osaka Castle Museum inside.
Head up there for a view of the city!
View from Osaka Castle




Actual Cost
If time is on your side, you can visit the Osaka Castle Nishinomaru garden(
¥
200 )or even take the Osaka- jo Gozabune Boat that cruises around the Osaka inner moat (
¥
1500)
HEP FIVE Ferris Wheel
Hep Five
Using the subways, we headed to Hep Give Ferris Wheel as our next destination.
Due to time constraints, it was a choice between the Umeda Sky Building Floating Garden Observatory (included in the Pass) and the Hep Five. Ultimately, it was the right choice as we witnessed the sunset in Osaka from the vantage point in Hep Five.
Actual Cost
If you are ending your day in Dotonbori to
savour the street food
, you could add the Tombori River Cruise (
¥
900) to your itinerary. This is also included in the Osaka Amazing Pass.
Dotonbori River Cruise




Total Cost for Day 2:
¥
5600 excluding transport cost. The transport cost for the day is approximately
¥1500.
Total Cost
¥
7100
Total for 2 Days:
¥
27900 vs¥13200. A whopping savings of
¥
14700 or 111%!
Want to get a great deal on your Osaka adventure?
Get your Amazing Osaka pass here.
Alternative Itinerary (Day 2)
If you are looking for an alternative itinerary, you could consider a visit to Osaka Tennoji Zoo(
¥
500)
You could also visit the Tsutenkaku Tower (
¥
700), Shitennoji Temple (
¥
300), Osaka City Museum of Fine Arts (
¥
300 ) Keitakuen Garden (
¥
150), which are within the vicinity.
Is the Osaka Amazing Pass worth it?
For first-timers who want a fuss-free experience, we think Osaka Amazing Pass provides a good value. Personally, we saved over 111 % during this trip while using the Pass.
Our verdict - Highly recommended!
Want more information on Osaka?
Read our 8 days holiday itinerary for families in Osaka here
If you like our work, you can buy us a coffee. Your support will help us to keep going!
Disclosure
The post contains affiliate links. If you made a purchase through the links, you wouldn't pay a penny more, but we will get a small commission, which helps keep the lights on. So do support us if you like this review. This review was done at our own expense.